About Beth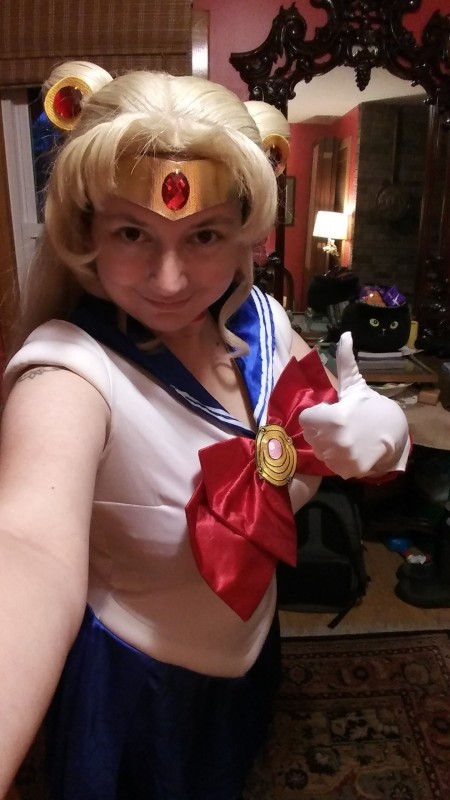 I'm a 39-year-old IT worker and craft nerd.  And, well, overall nerd.  I love science fiction and fantasy in all their forms, and also love making craft projects. When the two meet, magic happens!  And blogging. It's awesome.
I grew up in central New York state, and as a kid, I fell in love with crafting – I started sewing at the tender age of eight, picked up knitting at 10, cross-stitch at 14, and crochet at 20. And when it comes to nerdy pursuits, well, I think I've been nerdy as long as I've been alive.  I learned to read when I was a year and a half old, held my first video game controller when I was five (an Atari 2600 controller, for those curious), and learned to program at 14 (in BASIC, no less!). As a teenager, I looked to find all sorts of ways to combine my two loves – nerdy pursuits and craft projects. Not all the projects I made were successes, but there were still some awesome things made. And no matter the results, I never looked back once I started on my quest to make nerdy craft projects.
In my spare time, I ride my trusty scooter around town, read too many books, watch television, tear apart computers and rebuild them for fun, go to sci-fi/fantasy/nerd conventions, participate in a LARP, and drink entirely too much tea. I also dabble in programming, have a soft spot for SQL and InDesign, play lots of classic video games, and tend to watch ridiculous amounts of Star Trek and Steven Universe. In short: I do a lot.
Where you can find Beth